Secure Data Destruction
Whether you are looking to buy refurbished hard drives or sell your existing equipment, it's important that you consider who will be responsible for the hard drive data sanitation or destruction. Licensed with the world's most highly-certified wiping softwares, experienced MGI technicians securely and permanently remove all information from any electronic asset prior to its resale or physical destruction.
SANITATION AND DESTRUCTION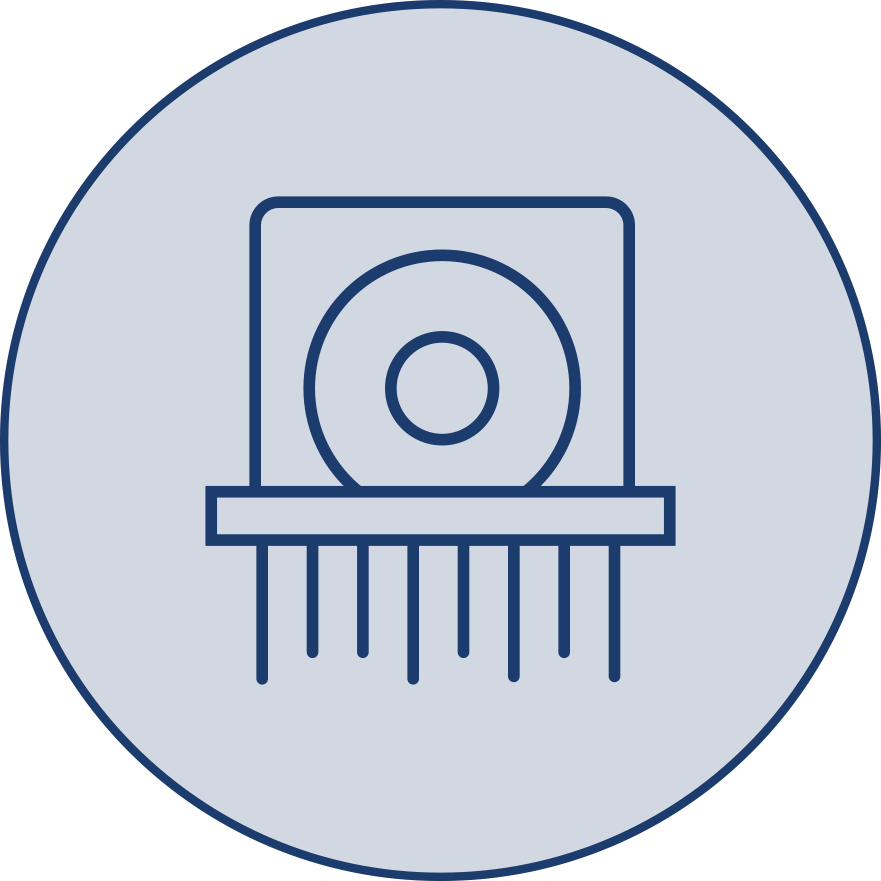 Multiple-Pass Overwrite Approach for HDD
Using licensed software, MGI's data sanitation meets compliance requirements for numerous industries. Multiple-pass overwrite approach is the most comprehensive method of data sanitation for hard drives (HDD), allowing for maximum resale value.
One-Pass Overwrite Approach for SSD
In order to avoid risking damage, the one-pass approach is used for solid state hard drives (SSD). Beginning with a S.M.A.R.T. status check, those drives that are in good health are effectively cleansed while resale value is preserved. Drives that have failed the testing process will be recycled.
Physical Hard Drive Destruction
When data sanitation methods are not an option, MGI's secure and certified hard drive destruction services are available. Remaining metals and materials go directly to our R2-certified partner for environmentally-responsible recycling.
An MGI representative can provide answers to your secure data destruction questions, anytime!
Our licensed wiping software meets or exceeds all major national and international regulatory and technical standards including:
US Navy Staff Office Publication P-5329-26
US National Computer Security Center TG-025
NATO NIAPC
GB HMG Infosec Standard #5 Baseline
GB HMG Infosec Standard #5 Enhanced
German VSITR
Common Critera EAL 2+
US DoD 5220.22-M
NIST 800-88 REV 1 Compliant
Meets the Common Criteria Evaluation and Validation Scheme
HIPAA
FACTA standards
Sarbanes-Oxley
US Army AR380-19
US Air Force System Security Instruction 5020
Australian Defense Signals Directorate ACSI-33(X0-PD)
Australian Defense Signals Directorate ACSI-33(X1-P-PD)
Canadian RCMP TSSIT OPS-II Standard Wipe
CIS GOST P50739-95
CSEC ITSG-06
Standard single pass overwrite