IT Asset Disposition (ITAD)
ITAD - IT ASSET
DISPOSITION
There's much more to IT asset disposition than e-waste recycling and charity donations. Our knowledgeable MGI staff will work closely with you to establish a plan that fits your disposition needs. Starting with secure transportation of your assets to the MGI warehouse, each piece of your equipment will be carefully evaluated through our systematic process. We will determine the value and potential reuse of your IT hardware equipment. If it is identified that your excess items can be reused and resold, our team of experts will develop a remarketing plan that will get you the most residual value for your assets.
If it is determined that your equipment has no resale value, MGI experts will prepare your assets for e-waste recycling. This process begins with securely wiping your hard drives with the world's most highly-certified wiping software from White Canyon and Blancco. Then, it will go to our R2-certified partner for environmentally-responsible recycling. Full certification will be provided to you after devices are 100% clean.
At MGI, the safety and security of your equipment and data will never be comprised.
MAKING THE MOST OF YOUR IT ASSETS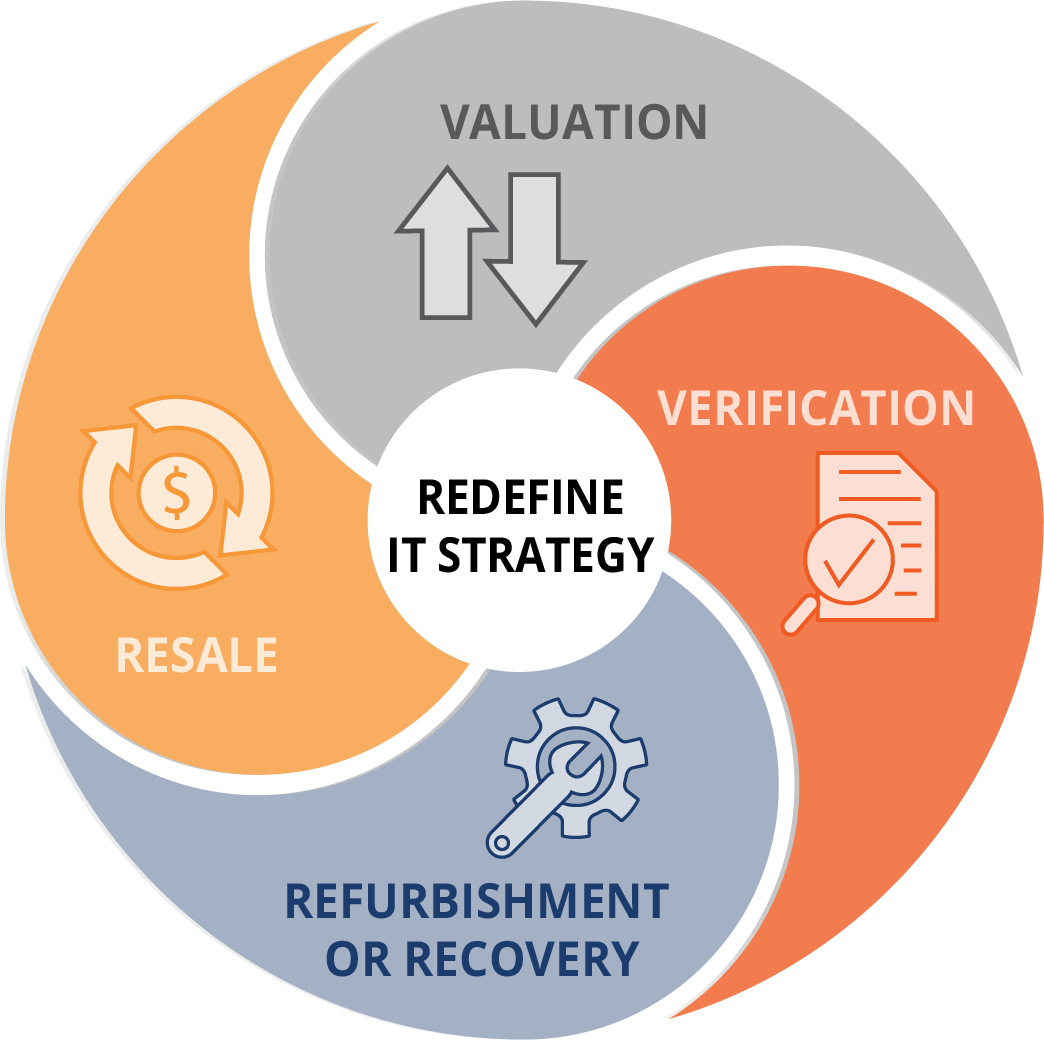 Valuation
A detailed and accurate valuation of your assets
Verification
All quantities and configurations match original audit list submitted
Refurbishment or Recovery
Thorough testing, sanitizing, and preparation of hardware for resale or for environmentally-friendly recycling
Resale
Identifying most suitable selling channels for remarket